Create an Adventure with Copyright
---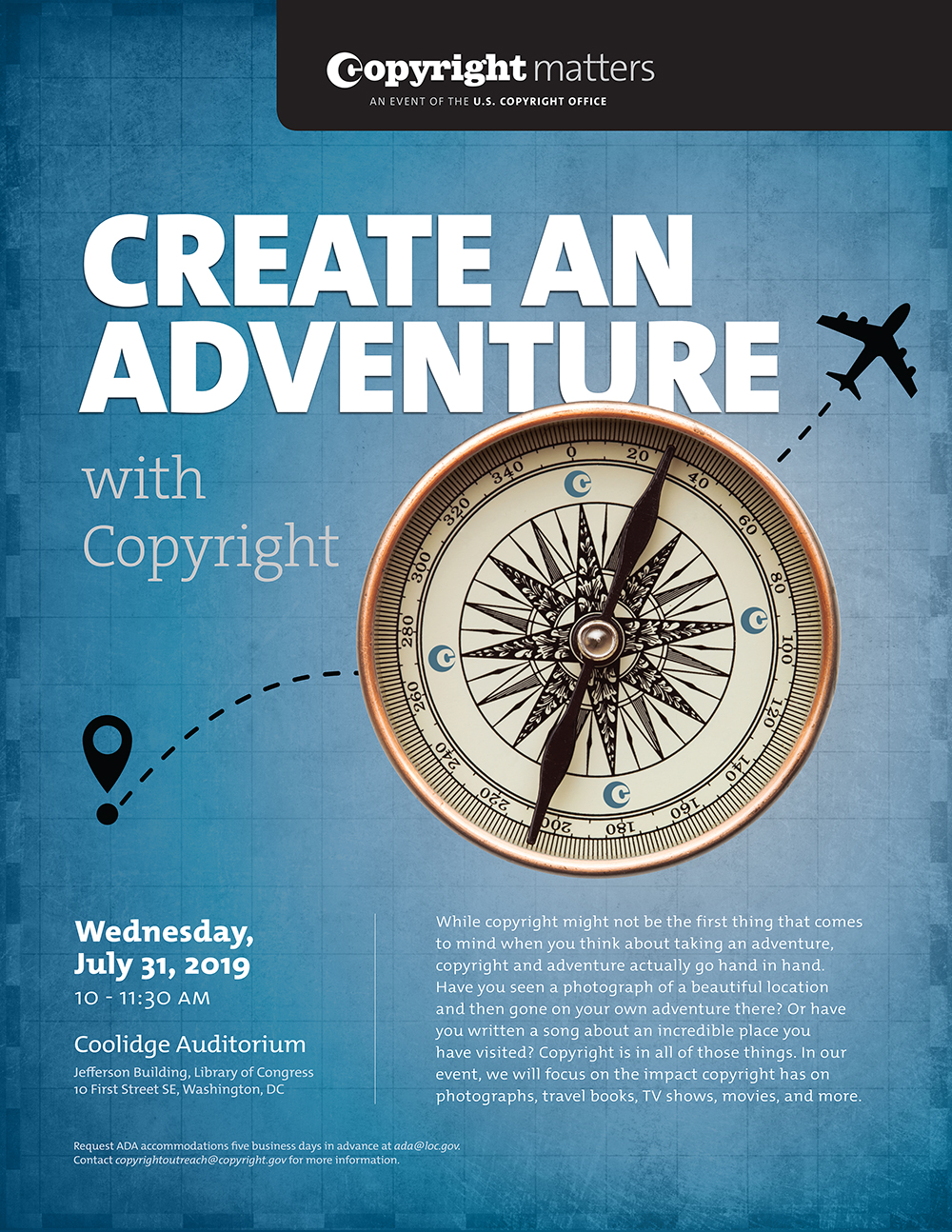 Livestream
On Wednesday, July 31, at 10:00 a.m. eastern time, the U.S. Copyright Office will host "Create an Adventure with Copyright" in the historic Coolidge Auditorium of the Library of Congress, Jefferson Building, in Washington, DC.
While copyright might not be the first thing that comes to mind when you think about taking an adventure, copyright and adventure actually go hand in hand. Have you seen a photograph of a beautiful location and then gone on your own adventure there? Or have you written a song about an incredible place you have visited? The event will celebrate the role copyright plays in inspiring adventure and how adventure promotes copyright, with a focus on the impact copyright has on photographs, travel books, music, TV shows, and movies.
Four presenters will discuss their work:
Jeanne M. Fink, Vice President and Senior Associate General Counsel, National Geographic Society;
John Hessler, Author and Curator of the Jay I. Kislak Collection of the Archaeology and History of the Early Americas, Library of Congress;
Andrea Sachs, Travel Reporter, The Washington Post; and
Shodekeh, Professional Beatboxer, Hip-Hop Vocal Percussionist, Breath Artist.