Bulk Purchase of Copyright Office Records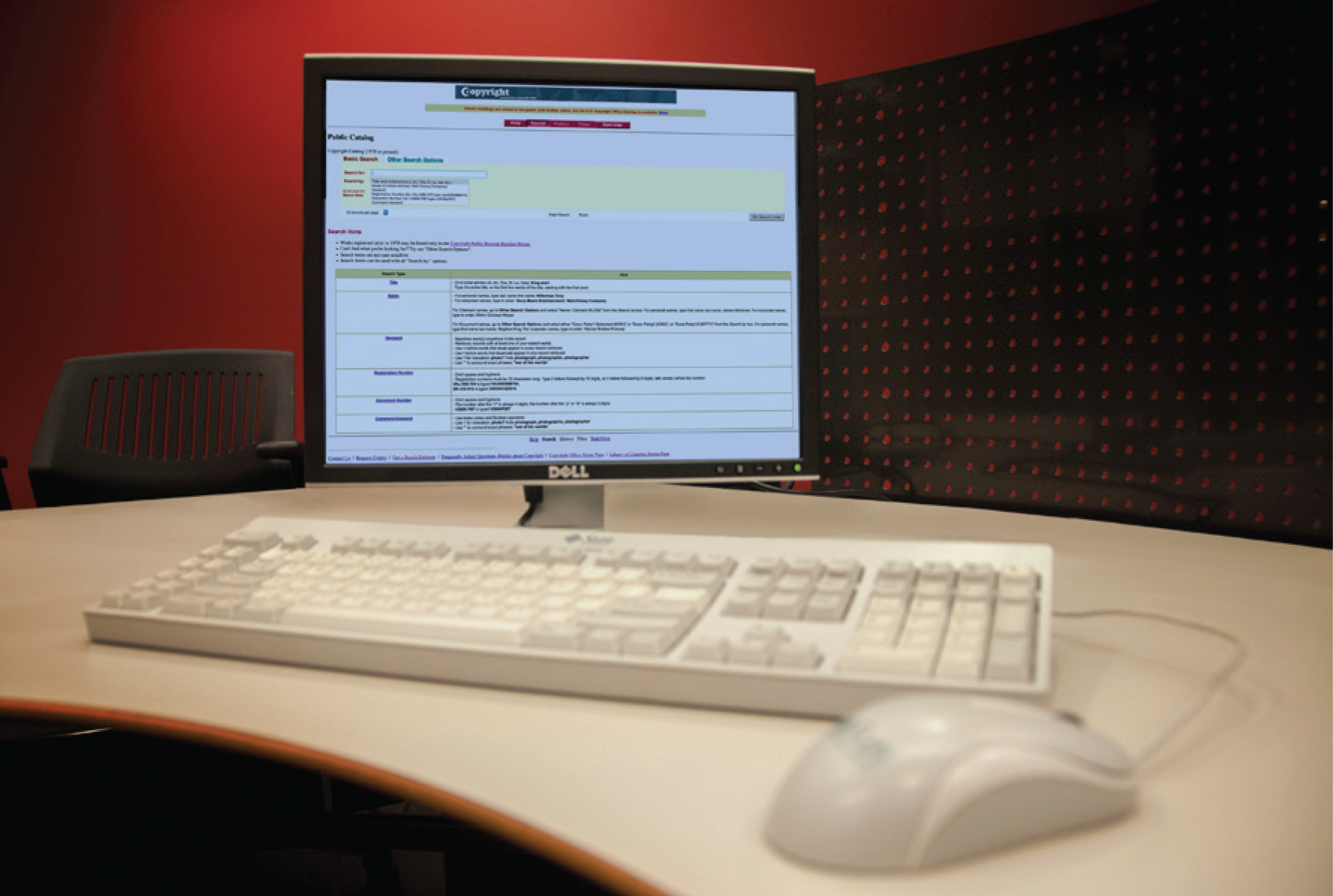 Some records of the U.S. Copyright Office may be purchased in bulk from the Library of Congress. These records include all registrations and recorded documents created since 1978. The Library provides users with the ability to purchase the entirety of these records, known as the Copyright Cataloging database. For those users who are seeking more targeted records, comprising less than half of the complete U.S. Copyright database, the Library offers the option to purchase a subset of these records at a reduced price. This subset of records is referred to by the Library as a Copyright Select database. For example, purchasers could opt to purchase only registrations and recorded documents for musical works, or to purchase all registration records from a set period of time.
Both types of databases are available in a retrospective package, which includes all prior records, and a prospective, weekly subscription.
In 2015, the Copyright Cataloging database cost $50,225 for the retrospective package and $28,700 for the subscription. The price of the Copyright Select database varies based on the needs of the particular customer. Both databases are available in two formats: MARC 21 and MARCXML, delivered via file transfer protocol (FTP).
More information on the purchase of these databases can be found at:
Copyright Cataloging: Monographs, Documents, and Serials (database)
Copyright Select (database)
To purchase either of these databases, please contact the Library's Cataloging Distribution Service:
Phone: 1-855-266-1884 (Toll-free in U.S. only) or 1-202-707-6100 (outside U.S.)
Customer service is available
8:00 am to 4:00 pm Monday – Friday
excluding holidays
Email: [email protected]
Mail:
Library of Congress
Office of Business Enterprises
Cataloging Distribution Service
101 Independence Avenue, SE
Washington, DC 20540-4910