Research Services Overview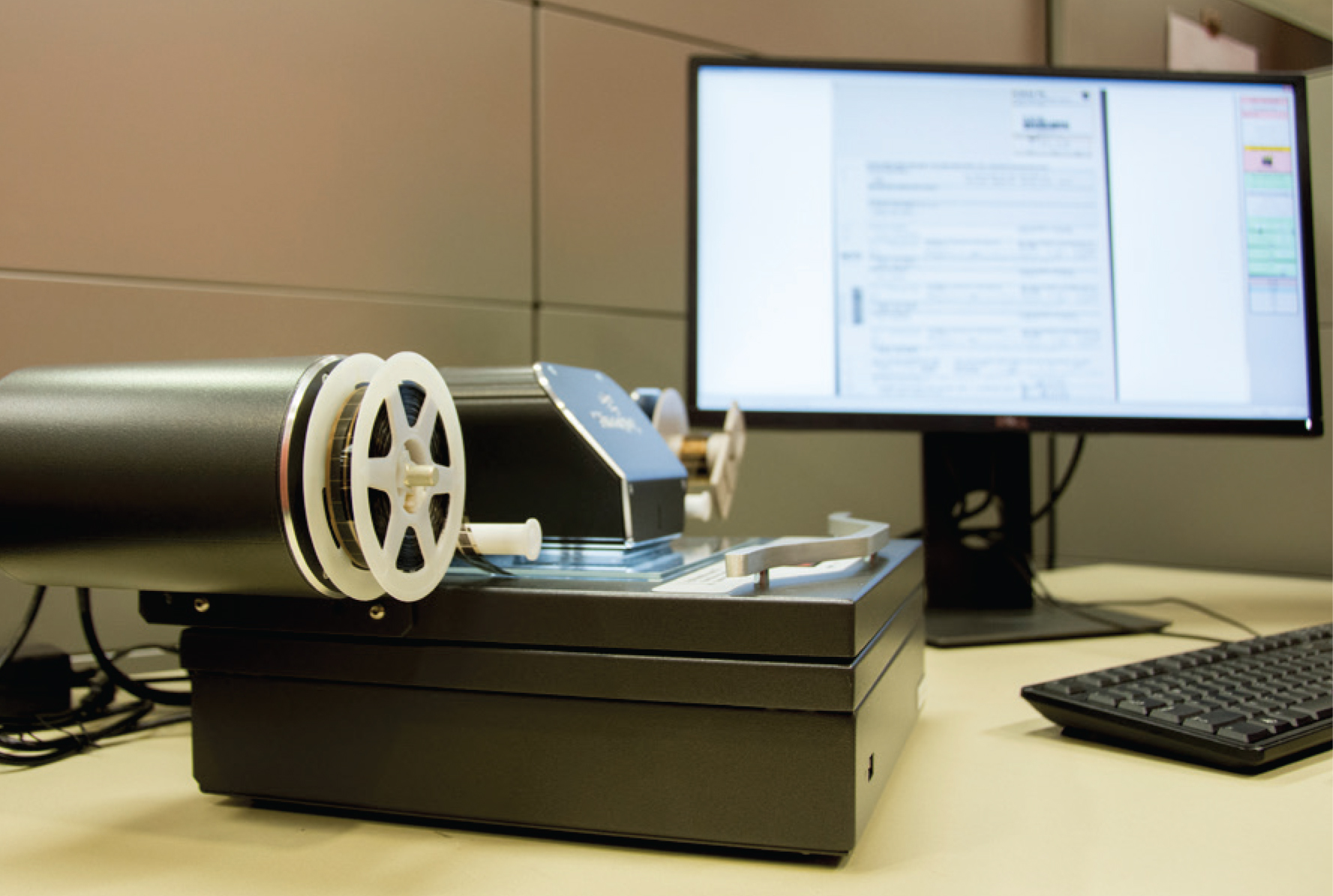 Hours
The Records Research and Certification Section is open Monday through Friday from 8:30 am to 5:00 p.m. eastern time (except on legal holidays).
---
Contact Us
---
Mailing Address
U.S. Copyright Office
Records Research and Certification Section
P.O. Box 70400
Washington DC 20559-0400
Fees
Searches of Records

Estimate of search fee


(credited to search fee)
$200

Search report


(per hour, 2 hour minimum)
$200

Expedited report


(per hour, 1 hour minimum)
$500

Certification of search report


(per hour)
$200
Retrievals and Copies of Records

Estimate of retrieval fee


(credited to retrieval fee)
$200

Retrieval of paper records


(per hour, 1 hour minimum)
$200

Retrieval of digital records


($100 for first 30 minutes, $50 for every 15 minutes thereafter)
$200
Additional certificate of registration
$55
Double certified certificate
$255

Certification of records, including search reports


(per certification)
$200

Surcharge for expedited retrievals, certification, and copying


(per hour, 1 hour minimum)
$500

Litigation statement


(per statement)
$100

Copying of Copyright Office records by staff


(standard media)
$12
The U.S. Copyright Office's Records Research and Certification Section (RRCS) provides copies of completed and in-process registration records (applications, certificates of registration, and related correspondence), completed and in-process recordation records (recorded documents, certificates of recordation, and related correspondence), search reports, and registration deposit materials. Completed registration and recordation records, and search reports are available to any member of the public upon request. Requests for copies of deposit materials or for in-process applications for registration and recordation require additional documentation. Anyone who is deemed not authorized to obtain a copy of deposit materials may, in the alternative, inspect the deposit materials.
Records, search reports and deposit materials in the Office's custody may be certified, and are provided on a routine or expedited basis, depending on the needs of the requesting party. Copying, search and certification services require payment of applicable fees. RRCS is now accepting payments for services via pay.gov.
Services
Anyone can request additional certificates of copyright registration by writing to the Copyright Office. The additional certificate has the same legal or evidentiary effect as the original certificate. The additional certificate contains the seal and signature of the Register of Copyrights and needs no further certification.
Your request for an additional certificate should include:
the title of the copyrighted work;
the registration number;
the year of registration or publication;
any other information needed to identify the registration; and
the correct fee. For current fees, visit the Copyright Office website, write the office, or call 1-877-476-0778 (toll-free).
Note: If you don't know the registration number of the copyrighted work involved, request a search for the number before requesting an additional certificate.
Copies of Applications can be certified or uncertified and are usually requested to confirm submission of copyrighted material.
All requests for copies of deposits should be submitted to the Records Research and Certification Section. The Copyright Office does not retain all works deposited for copyright registration. The Office will provide certified or uncertified copies of published or unpublished works deposited in connection with a copyright registration and held in the Office's custody only when one of the following three conditions has been met:
Written authorization is received from the copyright claimant of record or the owner of any of the exclusive rights in the copyright, as long as this ownership can be demonstrated by written documentation of the transfer of ownership. If the transfer of the copyright is recorded in the Copyright Office, please include, if possible, the volume and page numbers and approximate year of recordation. Without that information, a search of the Copyright Office files will be necessary, and a search fee will be required.
The Copyright Office Litigation Statement Form is completed and received from an attorney or authorized representative in connection with litigation, actual or prospective, involving the copyrighted work. The following information must be included in such a request: (a) the names of all parties involved and the nature of the controversy, and (b) the name of the court in which the actual case is pending. In the case of a prospective proceeding, the requestor must give a full statement of the facts of controversy in which the copyrighted work is involved, attach any letter or other document that supports the claim that litigation may be instituted, and make satisfactory assurance that the requested reproduction will be used only in connection with the specified litigation. Contact the Records Research and Certification Section for a Litigation Statement Form. This form must be used. No substitute will be permitted. The form must contain a signature and all information requested for the Copyright Office to process a request. The Office will accept either handwritten or electronic signatures.
A court order is issued for a reproduction of a deposited article, facsimile, or identifying portion of a work that is the subject of litigation in its jurisdiction. The order must be issued by a court having jurisdiction over a case in which the copy is to be submitted as evidence.
A request for copies of works deposited in connection with a copyright claim should be accompanied by whatever material is necessary to show that one of the three conditions given above has been met.
Nature of Deposit Copies
When you order a copy of a work deposited in connection with a copyright claim, the Records Research and Certification Section will supply a reproduction of one of the following, depending upon the actual deposit:
the deposited work;
any identifying material submitted in lieu of the original work; or
a reproduction of any facsimile that the Copyright Office is required by law to retain when the deposited article has been transferred to the Library of Congress.
If you request a reproduction of a deposit not retained under the control of the Copyright Office, the Office will inform you of this fact. In the event that a deposit was selected for the Library of Congress collections, you can search the collections at www.loc.gov or send an email inquiry to a librarian at www.loc.gov/rr/askalib/ask-contactus.html.
If you request a reproduction of a phonorecord, such as an audiotape, cassette, CD, or diskette, in which either a sound recording or the underlying musical, dramatic, or literary work is embodied, the Copyright Office will provide proximate reproduction. Because of the characteristics of available sound reproduction, all frequencies contained in the original phonorecord may not be reproduced.
The Copyright Office will provide the title and the registration number of the phonorecord. In response to a specific request, the Copyright Office will provide reproductions of any printed or other visually perceptible material deposited with the phonorecord.
Correspondence related to copyright registrations and renewals is a service we provide and is the written communication between the copyright Office and the claimant pertaining to submitted material, usually requested in cases of litigation.
When requesting a recorded document one will receive a photocopy of the recordation of transfers and/or other documents pertaining to a copyright.
Certificate of recordation is a certificate originally processed by the Recordation Section. A reproduction of the certificate of recordation can be certified or uncertified.
You can inspect (a) completed records and indexes related to a registration or a recorded document and (b) copies or identifying material deposited in connection with a completed registration or rejection in the Records Research and Certification Section. Some of these materials are stored outside the Copyright Office; contact section staff to determine how long it will take to retrieve the requested materials. Inspection hours are Monday through Friday, 8:30 am to 5:00 pm, eastern time, except federal holidays and are prearranged.
A Copyright Office search report is limited to registrations that have already been cataloged and includes as much information as we are able to find by searching our indexes and catalogs in response to the information we are furnished. A search report is an objective statement of the results of our search in the appropriate Copyright Office records. We cannot offer interpretations of our findings, nor can we make comparisons between deposit copies to determine similarity. Nothing in a search report should be considered as expressing or implying any opinion by the Copyright Office on questions involving the validity of a copyright, the sufficiency of compliance with legal requirements, the possibility of infringement, or the ownership of rights.
---
How to request?
All requests must be submitted in writing. Written requests for copies of records should clearly:
identify the type of records you want (for example, additional certificates of registration, copies of correspondence, copies of assignments);
specify whether you require certified or uncertified copies;
specify the records to be copied, including, if possible, details about

a. the registration number, including the letters representing the class in which the work was registered (for example, TX000-000, A000) (required);

b. the year or approximate year of registration (for example, 1985);

c. the complete title of the work;

d. the author(s), including any pseudonym by which the author(s) may be known;

e. the claimant(s); and

f. the type of work involved (for example, novel, lyrics, or photograph);

g. for a copy of an assignment, contract, or other recorded document, the volume and page number of the Copyright Office record where information on the recorded document can be found.
If you cannot provide a year of registration, registration number (or document number), and title for a work, Copyright Office records may have to be searched for purposes of verification. There is a fee for this service.
The Records Research and Certification section will review written requests and quote fees for each. Include your daytime telephone number, mailing and email addresses, and fax number so a Copyright Office staff member can contact you. Written requests must also comply with any special requirements.
How long until you receive your request?
Depending on the type of service, how many items are being requested, and if expedited service was paid for will impact turnaround times. If you need materials for litigation, we suggest that you let us know the court date and we will advise you when the order can be completed.
What one needs to know about services/Types of services
Upon written request and payment, the Copyright Office will prepare certified or uncertified copies of certain public records. To ensure your request is fulfilled in a timely manner, clearly specify the records you want. Doing so is important, because searches require payment of a fee to addition to the certification fee and the copying fee. No search fee is required if you can provide a registration number or, for recorded documents, a volume and document or page number.
Difference between certified and uncertified
When the Copyright Office certifies a copy of a record, it attaches a statement under the seal of the Copyright Office attesting that the document is a true copy of the record in question. Certified copies are often requested as evidence of the authenticity of documents when litigation is involved.
Uncertified copies of a record does not have a statement of certification under the seal of the Copyright Office. They are often requested when someone needs a personal copy of the record.