Ascap, on the Occassion of its 100th Birthday
---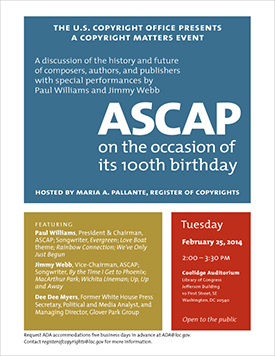 The U.S. Copyright Office presented a Copyright Matters program on Tuesday, February 25, 2014, at 2:00 p.m. Entitled ASCAP on the Occasion of Its 100th Birthday, the program was held in the historic Coolidge Auditorium in the Jefferson Building of the Library of Congress, 10 First Street, SE, Washington, D
---
Dee Dee Myers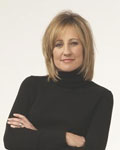 Dee Dee Myers is a managing director at the Glover Park Group, one of the nation's fastest-growing and most respected communications companies. With years of experience in politics, policy and media, she counsels corporate and nonprofit clients on strategic communications, reputation management and integrated marketing.
In addition to her duties at the Glover Park Group, Myers continues in her role as a respected political analyst and commentator. She is a contributing editor to Vanity Fair, where she helps shape the magazine's coverage of politics and blogs for its website, vf.com. Her work has also appeared in numerous other publications, including The New York Times; Time; O, Oprah Magazine; the Washington Post; Politico; and the Los Angeles Times. She appears frequently on network and cable television, radio, and internet programs and is a popular lecturer on politics, the media, and women's issues.
Her 2008 book, Why Women Should Rule the World (HarperCollins), became a New York Times bestseller. Combining the most up-to-date scientific studies with interviews, anecdotes, and personal experience, Myers makes a compelling case that women should serve alongside men at the highest levels of public life – not because it's politically correct, but because it's in our self-interest. The balance of skills, experience, and perspectives that men and women bring make our businesses more profitable, our government more representative, and our world fairer and freer, she argues. The book earned Myers an EMMA Award for Excellence and a Georgetown University Women's Leadership Initiative Award.
Myers was an original consultant for the highly-acclaimed NBC drama, The West Wing. Throughout the show's long, prize-winning run, Myers worked with the writers, directors, producers, cast, and crew to shape stories, create the "look and feel" of the production, and contribute to overall sense of verisimilitude. Myers was recognized by the Academy of Television Arts & Sciences for her contributions.
Before joining the Clinton administration, Myers worked on numerous political campaigns. She was national press secretary for the Clinton for President campaign in 1991-1992. She also worked on the presidential campaigns of Michael Dukakis and Walter Mondale; the California gubernatorial campaigns of Dianne Feinstein and Tom Bradley; and a number of local campaigns. She served as deputy press secretary for Los Angeles mayor Tom Bradley and as a district representative for California state senator Art Torres. Myers is a graduate of Santa Clara University. She lives in Washington, D.C., with her husband, Todd S. Purdum, national editor of Vanity Fair and senior writer for POLITICO, and their two children.
Paul Williams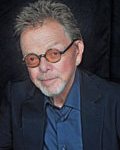 Paul Williams is one of the most beloved and respected music creators in the world today. A lyricist and composer who has won an Oscar Award, two Grammy Awards, two Golden Globe Awards and earned induction into the Songwriters Hall of Fame, his songs, from "We've Only Just Begun," "Rainy Days and Mondays", and "You and Me Against the World" to "An Old Fashioned Love Song," "Let Me Be the One", and "The Rainbow Connection," have touched millions of people for generations. As president and chairman of the board of the American Society of Composers, Authors and Publishers (ASCAP), he is also a leading spokesman for music creators in the digital age.
Williams' standards have been recorded by such diverse musical icons as Elvis Presley, Frank Sinatra, Barbra Streisand, Ella Fitzgerald, Ray Charles, David Bowie, Tony Bennett, The Carpenters, Luther Vandross, Willie Nelson, REM, Anne Murray, Gladys Knight, Diana Ross, Diana Krall, Sarah Vaughn, Sarah McLachlan, Jason Mraz, The Dixie Chicks, Gonzo, and Kermit the Frog.
Although Williams is widely known as an actor in dozens of films and on television, it is his musical legacy that continues to inspire. His songs and scores have received six Oscar, nine Grammy, six Golden Globe, and two Emmy nominations. "The Rainbow Connection," from the children's classic The Muppet Movie, is one of two of Williams' songs that grace the American Film Institute's List of Top Movie Songs of All Time; the second, "Evergreen," is from the award winning Barbra Streisand/ Kris Kristofferson remake of A Star Is Born. Additional song scores include the cult favorites Phantom of the Paradise and Ishtar as well as The Muppet Christmas Carol, Bugsy Malone, and Emmet Otter's Jugband Christmas, which has been adapted for the stage. Williams created the story and wrote the songs for Disney's Emmy-nominated A Muppets Christmas: Letters to Santa and penned the music and lyrics for Garry Marshall's theatrical sensation Happy Days. His recent work has remained wonderfully diverse, having cowritten "Beyond" and "Touch" (which he also performed, receiving a Grammy as Featured Artist) on Daft Punk's recent chart-topping, 'Album of the Year' Random Access Memories; and working with Gustavo Santaolalla on songs for The Book of Life before moving onto Guillermo del Toro's stage musical adaptation of Pan's Labyrinth.
His career, life, and work in recovery have been chronicled in the acclaimed documentary, Paul Williams Still Alive, for which Williams wrote the critically acclaimed title track. Sober 23 years, his humorous observations of life, love, and creativity, augmented by the education and knowledge he gained through his studies and certification from UCLA as a certified drug rehabilitation counselor, will be shared in an upcoming book co-written by Tracey Jackson, entitled Gratitude and Trust; Recovery is Not Just For Addicts.
Since being elected ASCAP president and chairman of the nearly 500,000 member organization, Williams has been a tireless advocate for defending copyright both at home and on the world stage. He has frequently led delegations of leading songwriters and composers to Washington, D.C. to visit with policymakers, discuss music creator rights, and perform. He is a much sought-after speaker at conferences around the world for his vision, humor, knowledge of the issues, and strong communication skills, as well as his gift for fostering common ground among diverse constituencies.
Williams was also elected president of The ASCAP Foundation in 2009. He helps lead the public charity's work in supporting American music creators and encouraging their development through music education and talent development programs, including songwriting workshops, grants, scholarships, awards, community outreach, and humanitarian programs for songwriters, composers, and lyricists.
While publicly lauded for his work as a songwriter, performer, actor, leader, and humanitarian, Williams predicts he'll be remembered for playing Little Enos in the Smokey and the Bandit trilogy and for his lyrics to "The Love Boat" theme, although it is the lyrics from Bugsy Malone that aptly sum up his philosophy: "You give a little love and it all comes back to you; You're gonna' be remembered for the things that you say and do". As a devoted husband to writer Mariana Williams and proud father, Williams considers his son Cole, and daughter Sarah, to be his best work.
Jimmy Webb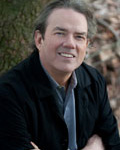 Jimmy Webb, the Oklahoma-born son of a preacher, is a critically-acclaimed songwriting talent whose music has thrilled audiences for more than 40 years with a chain of memorable hits. Webb is the only artist ever to receive Grammy awards for music, lyrics, and orchestration. He has been inducted into the Songwriters Hall of Fame, and the Nashville Songwriter's Hall of Fame in 2003, and was the recipient of the Songwriters Hall of Fame's prestigious Johnny Mercer Award. He has been married to executive and popular personality Laura Savini since 2004.
Though best known for the instant classics he provided for such artists as Glen Campbell ("By The Time I Get to Phoenix," "Wichita Lineman," "Galveston"), Richard Harris ("MacArthur Park," "Didn't We"), The Fifth Dimension, ("Up, Up and Away"), The Brooklyn Bridge ("Worst That Could Happen"), Art Garfunkel ("All I Know"), Joe Cocker ("The Moon's a Harsh Mistress"), and many more, Webb continues to write new songs that are as carefully crafted and magical as his legendary hits. Waylon Jennings, Willie Nelson, Johnny Cash, and Kris Kristofferson hit number one in the late '80s with a new Webb standard: "The Highwayman," a ballad that won him yet another Grammy for Best Country Song of the Year, and a CMA award for Single of the Year. Linda Ronstadt, who has recorded a multitude of his songs throughout her career, included four of his efforts on her double platinum album Cry Like a Rainstorm, Howl Like the Wind, and scored a top ten in 1990 with her rendition of Webb's "Adios." Webb's songs continue to grace a galaxy of major recording artists' albums, from Tony Bennett and Rosemary Clooney to Urge Overkill and R.E.M.
In addition to writing songs for other artists, Webb has been releasing albums of his own for many years, including the acclaimed 2010 release Just Across The River, which features such artists as Billy Joel, Vince Gill, Linda Ronstadt, Jackson Browne, Willie Nelson, and Glen Campbell joining Webb on a selection of his songs. His 2013 album release, Still Within the Sound of My Voice, features vocal duets with Carly Simon, Lyle Lovett, Kris Kristofferson, Brian Wilson, Amy Grant, America, Joe Cocker, Keith Urban, David Crosby, and Graham Nash. In 1999, Webb wrote Tunesmith, which was acclaimed as the "finest book about songwriting of our time " by Musician magazine. Webb was named chairman of the songwriters Hall of Fame in January 2011.