Copyright Office Announces Webinar on New Group Registration Options for Short Online Literary Works (GRTX)
Issue No. 839 - July 2, 2020
---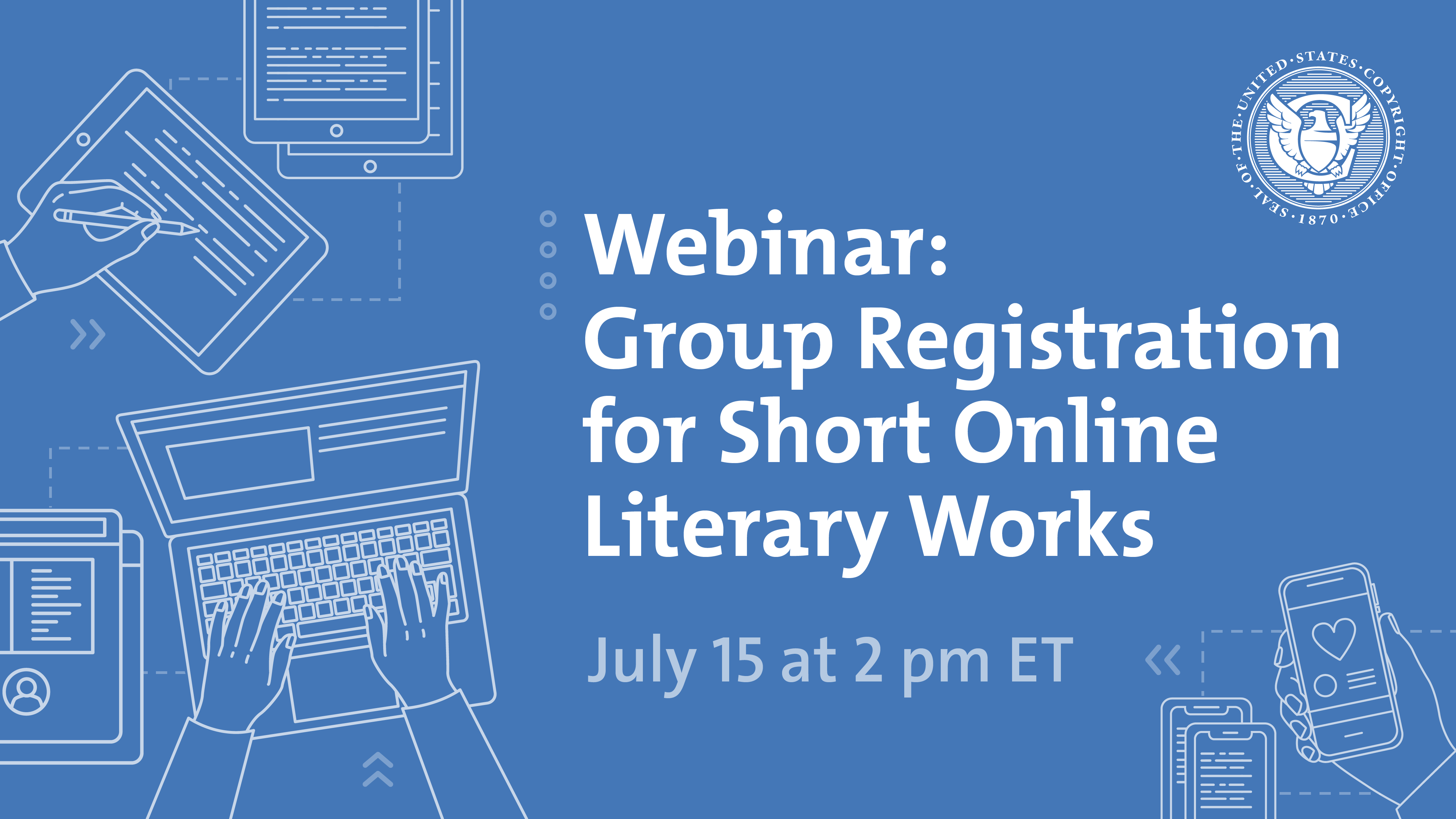 The Copyright Office will host a webinar on July 15, 2020, at 2 p.m. eastern time on the new group registration option for short online literary works—for example, blog entries, social media posts, and online articles.
Under this option, applicants may register up to fifty short online literary works with one application and one filing fee. To qualify, each work must contain at least 50 but no more than 17,500 words. The works must be written by the same individual, or co-written by the same individuals, and each writer must be named as the copyright claimant or claimants for each work. The works must be first published online within a three-calendar-month period. If the Office registers the claim, the registration will cover the text in each work as a separate work of authorship.
To register works under this option, applicants must submit the online application designated for short online literary works via the electronic registration system (eCO) and upload a ZIP file containing a separate digital copy of each work.
The webinar will offer an overview of the GRTX registration process and guidance on when and how it may be used. Following the presentation, Copyright Office staff will answer participants' questions about the new procedure.
To participate in this webinar, please register here. Closed captioning for the event will be available here.
For more information on the GRTX process, please visit the Copyright Office website.