Record Types
---
Copyright Record Books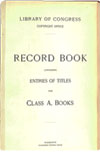 Originally, copyright registrations were filed with federal district courts where they were hand written in the first Record Books. Beginning in 1870, the copyright function was centralized in the Library of Congress, and requests for copyright registration were examined, numbered and recorded by Library of Congress staff in Copyright Record Books. This system was maintained until 1898, when a card system went into effect. The original Record Books, which span the period 1790 to 1870, are in the Rare Book Collection of the Library of Congress, but the Copyright Office maintains a microfilm copy of the collection.


From 1898 to 1945, copyright applications were created on card stock that, after receipt and examination in the Copyright Office, were maintained in the Copyright Card Catalog with hand annotated records in ledgers that are now part of the Copyright Record Book collection.  After 1945 paper applications, no longer in card format, were bound into Record Books.


Copyright Card Catalog and Online Access

The Copyright Card Catalogue spans 1870 through 1977. Application forms in catalog card size were first used in 1898 and were filed in the card catalog as the claimant entry. From 1938 to 1945 these card applications were filed by registration number. The card catalog also contains entries for recorded documents, generally one card for each title, assignee, and assignor. Beginning in 1978, copyright records including registrations and recordation documents are available online via the Copyright Office website.


Published Catalogs of Copyright Entries (CCE's)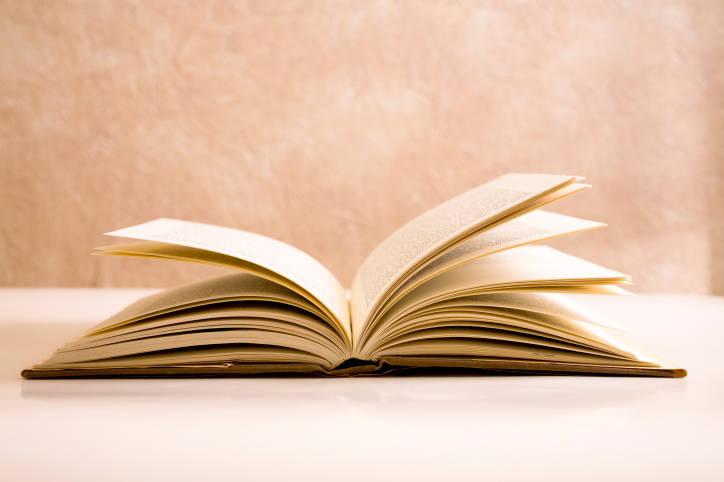 The Catalogs of Copyright Entries (CCE's) are published compilations of brief registration and renewal records during specific time periods ranging in length from semi-weekly to semi-annually. Within each issue the entries are generally listed by author or title with indexes by title and claimant. Each entry contains information similar to that found in the corresponding catalog card. The Copyright Office has two complete bound sets of CCE's covering July 1, 1891, through 1977.


Recorded Documents Pertaining to Copyright Ownership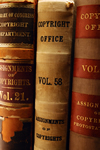 Legal documents transferring and assigning copyright ownership are recorded by the Copyright Office. From 1870 through 1977, a record of assignments was included in the Card Catalog. Beginning in 1978, assignment records are available online via the Copyright Office website. After 1998, all documents are available online.