Copyright Office Announces 2022–2026 Strategic Plan: Fostering Creativity and Enriching Culture
Issue No. 944 - January 20, 2022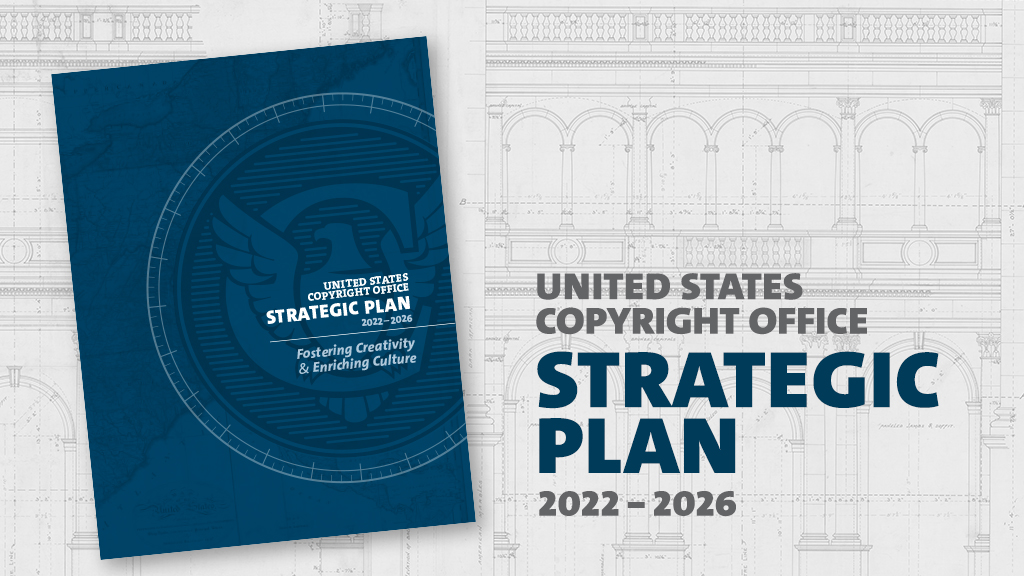 Today, January 20, 2022, the U.S. Copyright Office released its 2022–2026 Strategic Plan, Fostering Creativity and Enriching Culture, which sets out its goals for the next five years. The plan seeks to benefit the public by expanding the Office's outreach, improving integration of data and technology, and continuing to provide expertise to the copyright community as a whole.
Fostering Creativity and Enriching Culture articulates four overarching goals: Copyright for All, Continuous Development, Impartial Expertise, and Enhanced Use of Data. These goals, aligned closely with those of the Library of Congress, are intended to make the copyright system more accessible, understandable, and up to date.
"The Office is adapting and responding to new demands, needs, and expectations," said Shira Perlmutter, Register of Copyrights. "This strategic plan builds on our strong foundations, and charts a course for future initiatives."
For more information about the strategic plan, download or view the complete document here.