International Copyright Institute (2018)
Copyright and Cross-Border Issues for Developing Countries and Countries with Economies in Transition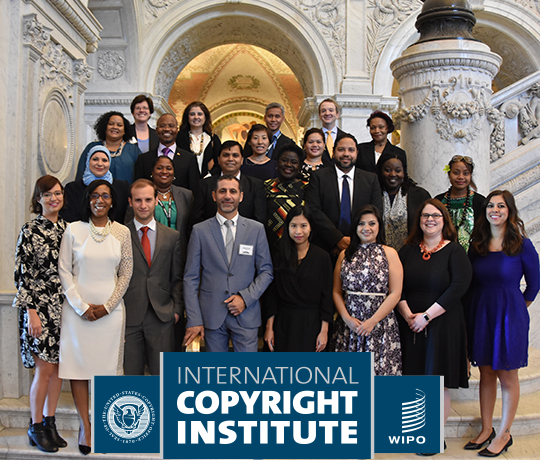 U.S. Copyright Office Hosts 2018 International Copyright Institute Training for Copyright Officials from 17 Countries
On June 4-8, 2018, the United States Copyright Office and World Intellectual Property Organization (WIPO) co-hosted the International Copyright Institute, a symposium held in Washington, D.C. The week-long program is one of the Copyright Office's premier training events and brought together senior-level copyright officials from seventeen countries to hear from more than fifty government, private industry, and civil society experts on emerging issues in copyright law and policy.
Highlighting the event was a keynote speech by U.S. Representative Jerrold Nadler. Participants learned about a range of issues including key cross-border issues, new distribution models and digital content, modern copyright registration systems, and enforcement challenges.
The following countries were represented at the symposium:
Angola
Bahamas
Barbados
Bhutan
Colombia
Ecuador
Ghana
India
Jordan
Kiribati
Lebanon
Micronesia
Philippines
Suriname
Tanzania
Thailand
Trinidad & Tobago
The agenda for the program can be found here.